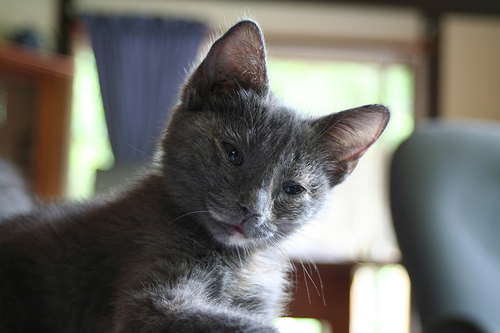 Although there is some speculation involved in the history of this cat breed, popular belief suggests that they originated in the Archangel Islands of Northern Russia, and were later brought to Europe.
Originally, they were coveted for their brilliant coats which resemble that of a seal, and today little has changed, as they are still a highly sought after breed.
The Russian Blue is believed to be a naturally occurring breed, although some crossbreeding took place during a shortage of the breed around the time of World War II.
This medium-sized cat sports a short, pristine blue coat with silver lining, and vivid green eyes.
The Russian Blue is a playful and extremely intelligent breed, and tends to grow very close to its owner(s). These cats do well with all people, and don't mind being left alone all day.
They are truly one of the most beautiful cats in the world.
(photo: waldojaquith)